This is my most popular tweet of all time: 'Minimum Viable Product: Build a slice across, instead of one layer at a time'
Minimum Viable Product: Build a slice across, instead of one layer at a time. #mvp /cc @aarron @benhyphenrowe pic.twitter.com/0koefYMrpf

— Jussi Pasanen (@jopas) September 26, 2014
The intention of the diagram is to show an alternative approach to MVP compared to the 'traditional' way of building products from the bottom up.
As with most things on the web, this is ultimately a team effort and constructed very much on top of other people's ideas:
As per the footnote in my tweet, the original pyramid comes from Aarron Walter's (ex Mailchimp) book Designing for Emotion, with the top segment changed from 'Pleasurable' to 'Emotional design' to be a bit more broad.
The idea for the diagram came together during a talk by two excellent Melbourne based UX designers, Ben Tollady and Ben Rowe: Can you wireframe 'delightful'?
Slicing the pyramid in this unusual way was Lexi Thorn's idea, and the final diagram borrows styling from earlier work done by Senthil Kugalur.
Here's the recommended caption: Minimum Viable Product: Build a slice across, instead of one layer at a time.
The correct attribution is as follows: Diagram courtesy of Jussi Pasanen, with acknowledgements to Aarron Walter, Ben Tollady, Ben Rowe, Lexi Thorn and Senthil Kugalur.
This diagram has been used in many posts and publications with full attribution, and in many more without.
You are welcome to use this diagram in your online article or blog with the correct caption and attribution; please see above. If you are interested in using it in print, please get in touch and we can arrange for the release form and other details. I can also supply a higher resolution version of the original image.
I hope you find the diagram useful in your work!
The MVP diagram in books
The MVP diagram has been published in several books, including:
Lean Enterprise: How High Performance Organizations Innovate at Scale (2015) by Jez Humble‎, Joanne Molesky &‎ Barry O'Reilly
Book website – Buy on the Book Depository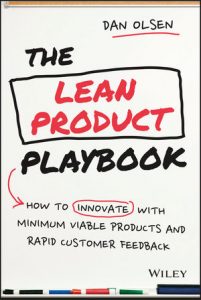 The Lean Product Playbook: How to Innovate with Minimum Viable Products and Rapid Customer Feedback (2015) by Dan Olsen
Book website – Buy on the Book Depository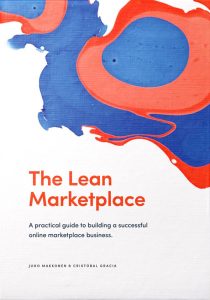 The Lean Marketplace: A Practical Guide to Building a Successful Online Marketplace Business (2018) by Juho Makkonen & Cristobal Gracia
Book website – Buy on the Book Depository