A story about my residency at Nordkapp and what I got out of it – interleaved with thoughts on how other designers could do something similar, and why I think it's so valuable.
Forming my plan for an overseas residency
I am originally from Finland and have been living in Melbourne, Australia for over ten years now. Last year, my wife and I decided to do an extended stay in Finland to give our kids the opportunity to spend time with their Finnish family and learn about the language and culture.
Given that we were going to stay abroad for several months, I started wondering what to do professionally during that time. I work as a Principal UX Designer in the fantastic ANZ Digital Customer Experience team in Melbourne. However, doing this role remotely was not really an option, so I applied for some extended leave and started thinking about potential design work in Finland.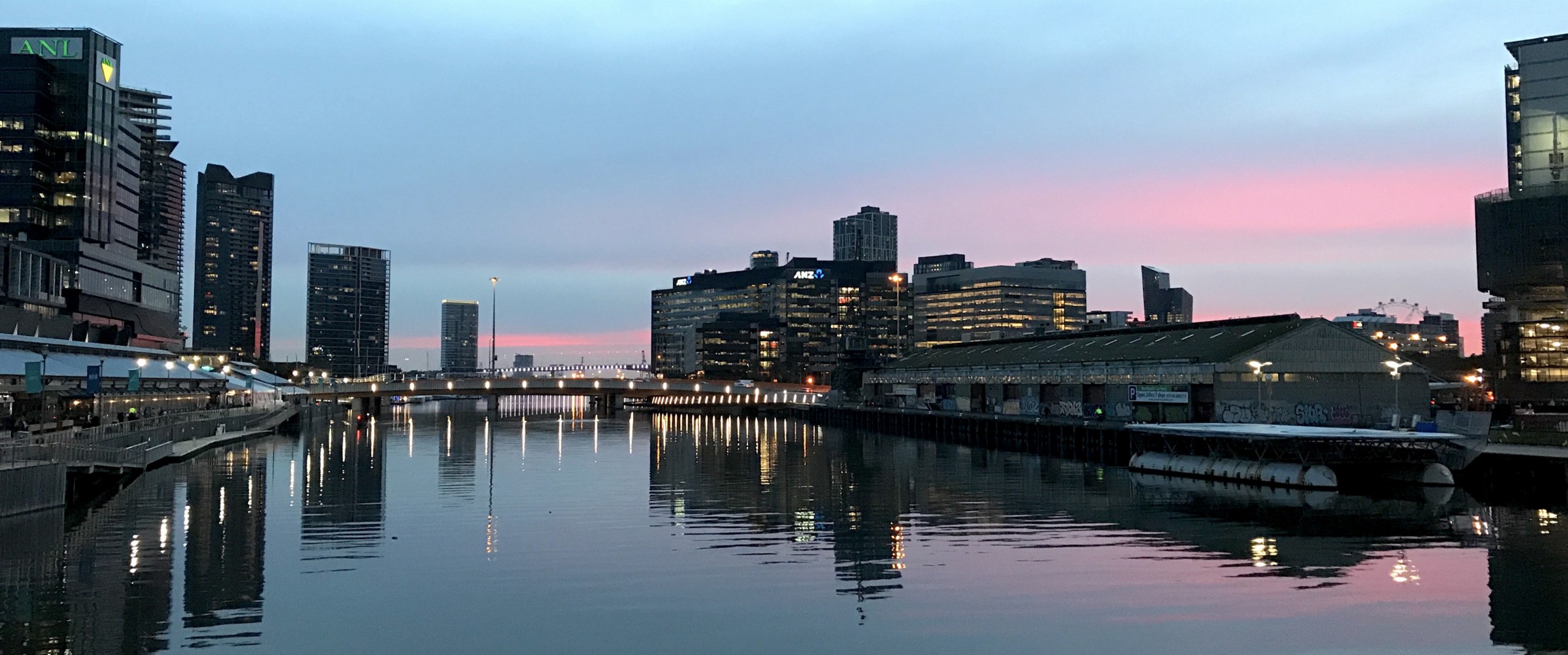 A good friend of mine Sami Niemelä is one of the founders of the leading independent product design and transformation agency Nordkapp in Helsinki, Finland. Well before our trip, I was joking to Sami whether they'd have some space for an Australian intern, and he was more than open to the idea. Closer to the travel, we hashed out some of the details and worked out what the engagement might look like.
The Nordkapp experience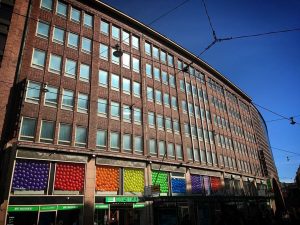 We arrived in Finland in early April and I started at Nordkapp first thing the following week. Some of my questions beforehand were quite naive: Could I still do work in Finnish? What would it be like to go to external client meetings and presentations? Would I have enough to contribute? In hindsight, many of these were driven by the typical 'fear of the unknown' — the main cure being just jumping in and starting to do the work with an open attitude.
And jump in I did. I got a great introduction to the 'Nordkapp way of working' by looking at a future wearable concept, featuring a textile user interface. We looked at their possibilities, prospects, ergonomics and so on. A very different and refreshing perspective indeed, given my extensive focus on financial services in Melbourne
Besides wearables, I also worked on designs and concepts for automotive, workplace learning, mobile, and service ecosystems, to name a few. Many of these were quite future focused, again a refreshing perspective since we could cast your eyes a bit beyond what is 'buildable' right this very moment.
The variety of projects at Nordkapp is fantastic, as is the organisational attitude: 'anything is possible–we will make the future happen'. The team lives by this every day. In fact, one of the key takeaways for me is the approach: having courage, and a strong point of view.
No one has the exact 'proven' answers to the future, but leaning on the collective experience and perspective of the whole team will give you a fantastic starting point, something that you can then explore further in following iterations. Contrasting this with traditional, heavy and linear projects where it takes ages to get to the actual doing, this is a very compelling alternative in a fast-changing world.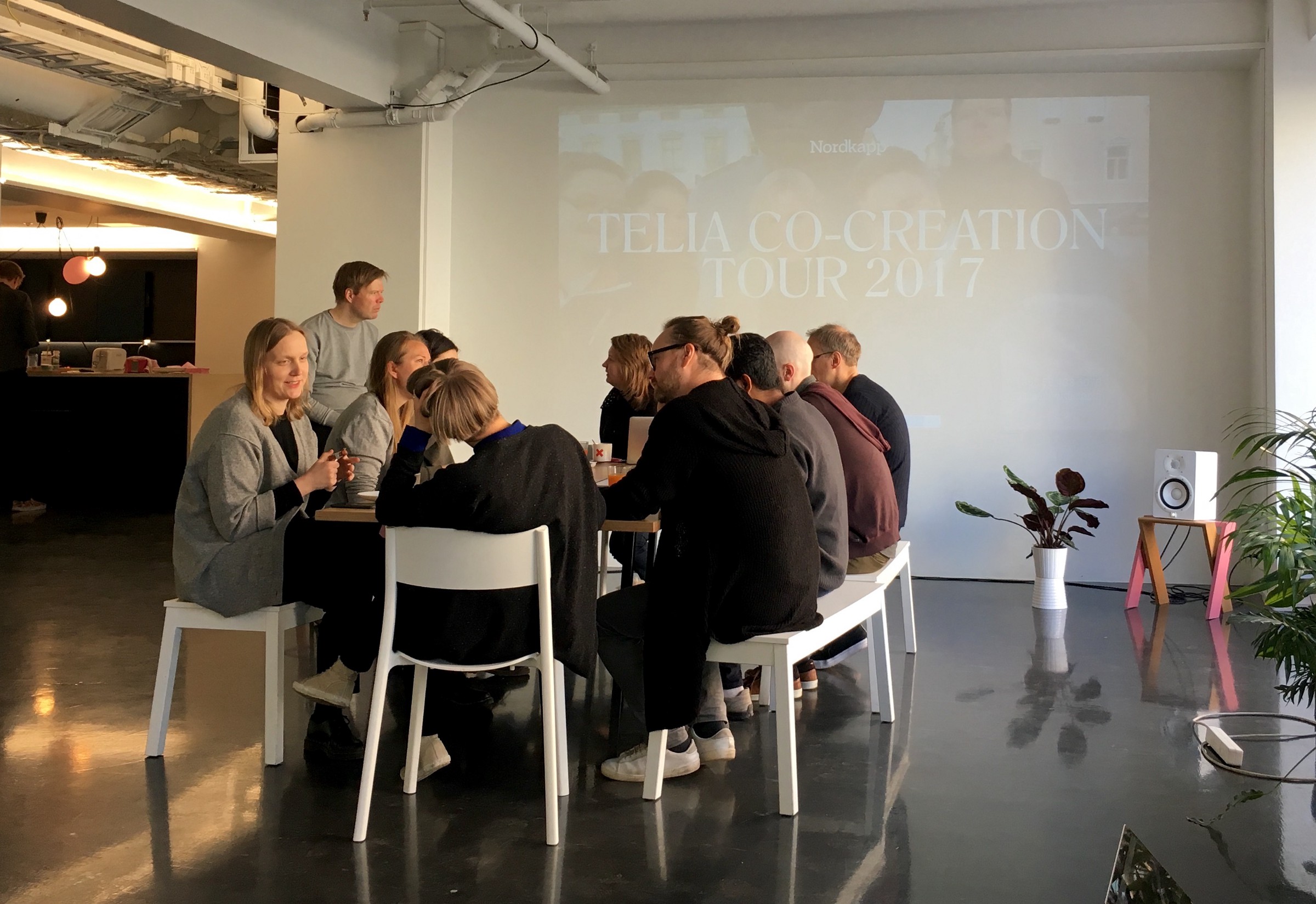 A few observations from my time at Nordkapp:
Where is everyone? In my first week, I was surprised at how few people there were at the office, until I realised that so many of us are out at clients most days. Luckily Slack gives you a good feel for who's where at any given time 🙂
Thursday breakfasts and presentations are a highlight of the week. Most of the team gets together on a Thursday for an 'office day', and the breakfast is catered by a different pair of designers each week. I loved this opportunity to get to know everyone, and the sharing of thoughts and ideas over great food and coffee. For all the workplace designers out there: Building in some informal time into the busy weekly schedule is a must!
Oh so quiet. Finns tend to be a quiet bunch — until you spend enough time with them. I must have changed a bit in the past decade, as I distinctly recall feeling a little loud and obnoxious in my first couple of weeks with the new team 🙂
Slack is brilliant–and addictive. This is the first time I've used Slack in earnest, and it is great. It can also be noisy, and addictive. You need to apply some decent discipline to make sure it remains your servant and does not become the master. I tried to steer clear of the channels most evenings…succeeding for the most part.
Lean on the collective. Got a question? Just ask. Nordkapp turns ten this year, and there's a wealth of organisational knowledge and digital assets accumulated in a decade. A lot of that is invisible to a newcomer, but luckily everyone at the company is easily approachable, and they will quickly point you to the right direction.
Eating your way through the neighbourhood. I don't think I've ever been to so many different lunch spots in Helsinki, even when I studied and worked there last. What a great way to re-learn the city's geography by eating at a variety of different places, guided by your new teammates!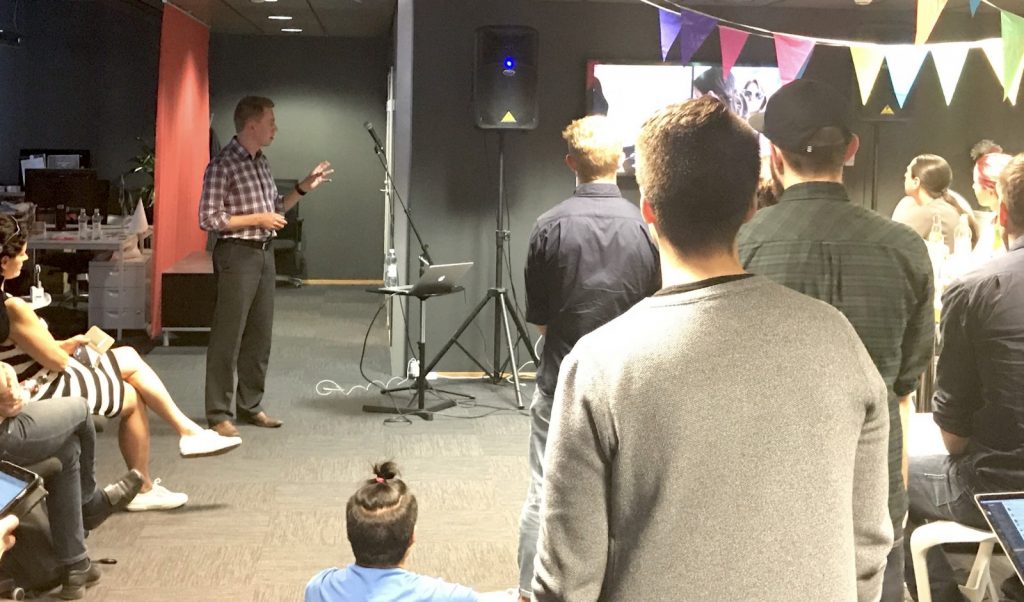 Questions for your residency
Here are some questions for you to consider during and after your design residency:
The team. What's your newly adopted team like? What experiences can you share? What stories will you hear, and tell? What will you share with your home team once you're back?
The clients. How do the internal or external clients differ between your home role and the placement? How can you cross-pollinate? What are some of the ideas you've previously had that might be applicable here?
The users. Depending on your role, you may not get to talk to users directly, but you can still glean a lot just from talking to the other designers and clients. What are some of the things that stand out when designing for the users during your placement vs. the ones you typically design for back home?
The projects. What's a typical project duration? What's it like to work in projects longer or shorter than you're accustomed to?
The type of business. If you work at an agency back home and are doing you placement in an in-house team (or vice versa), how are things done differently? What can you share, and learn?
The country and the continent. What are some of the similarities and differences between where you normally work and live, and where you are doing your placement?
I have found it absolutely fascinating doing these comparisons, learning new perspectives, and sharing my findings with my new team. I am also looking forward to doing the same with my team back in Melbourne on my return.
A few words on commercials and confidentiality
I am in favour of a paid residency, for several reasons. Work tends to be valued more when there is a price tag attached. The company will work you harder, and you too will naturally work harder, when it's a commercial exchange. Also, if you get a fair compensation for your time away from your main job, it will be possible to take unpaid leave for a residency that otherwise wouldn't be financially possible.
Confidentiality is a given. You will likely have signed an agreement with your main employer and you will probably need to sign another with the organisation you're going to work for temporarily, too. This is fine, and a good rule of thumb is to only share generic information and 'war stories' between the two organisations, not specifics of anything commercially sensitive. This sharing is a vital part of your residency — you effectively become a conduit between two different worlds that otherwise wouldn't meet. In this creative collision, there is major value for both organisations, as well as for yourself.
The qualities for a successful resident designer
This list is somewhat personal but I feel a number of qualities have been helpful in getting the most out of my residency:
Curiosity
Enthusiasm
Open mindedness
Willingness to try and share
Again, your mileage will vary, and I am sure you can have a successful residency with a different set of personal traits.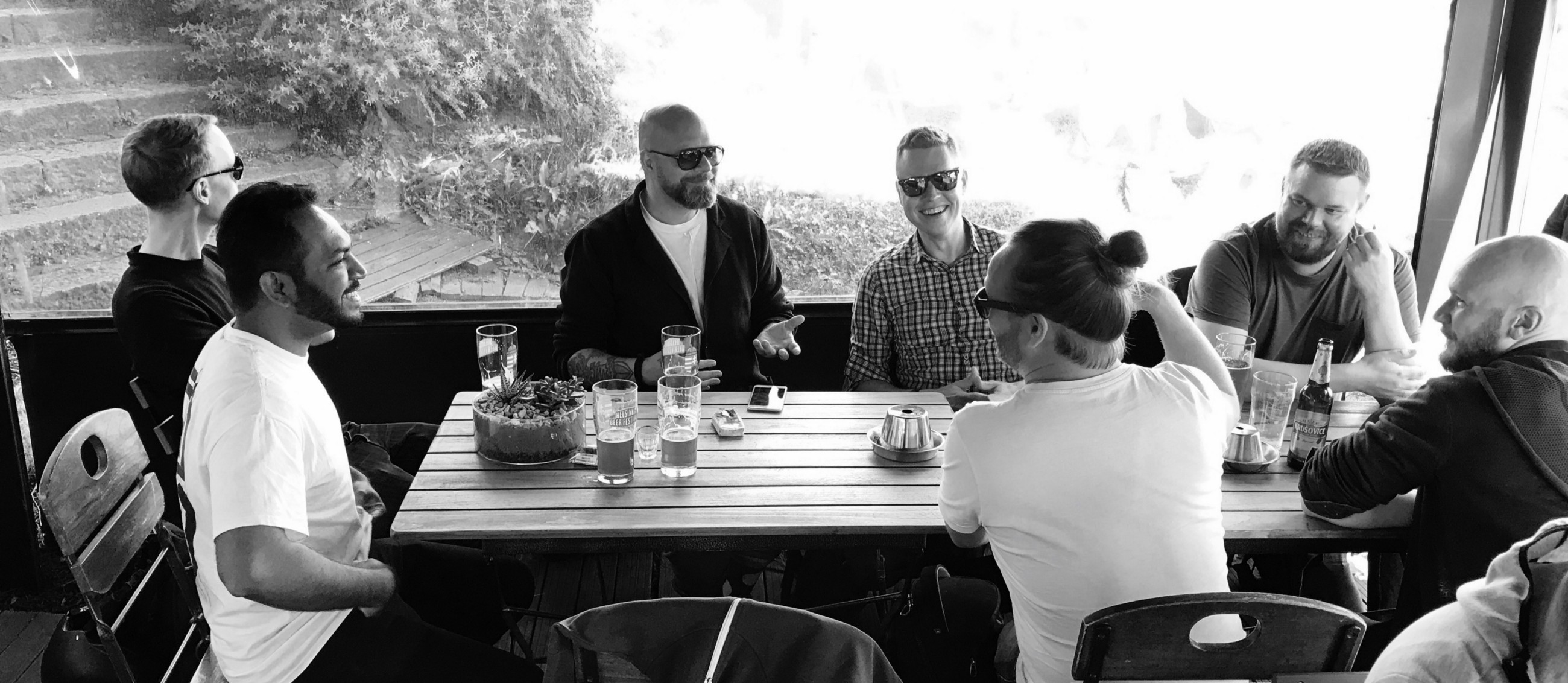 Calling for increased designer exchange
Inspired by my experience in Helsinki, I feel that more designers should have and take the opportunity of doing something similar. How might that work?
Everyone's circumstances are different for sure, and that's why a Designer in Residence placement should be flexible and suit the context:
Location: The destination organisation doesn't need to be on the other side of the world, it could be next door — or even in your current co-working space.
Duration: My residence was three months, and anything significantly longer will probably become tough to organise logistically. I am sure you could get a lot out of just one month if you prepare it right and make sure everything is ready to go from day one.
Projects: Anything goes really but ideally, you'd want to participate in something that is in line with your previous experience, and in part new. Stepping out of your comfort zone is an excellent way to learn.
Industry: You'll probably want to stay within your general discipline but work for clients or on projects not directly related to your main role, to avoid any conflicts. During my residency, I got a lot out of doing agency work after several years in an in-house role. Highly recommended!
The above is just a thought-starter. There is no set formula for design residency, so get creative!
Residency for all!
I hope what I have shared above has piqued your interest in doing a design residency in another organisation. Find a good place, pencil it in the calendar, talk to your boss, and you'll be surprised at what is possible.
As I mentioned during a recent talk, I am very lucky to have been part of two amazing teams at the same time.
Thank you, Chris, and our team at ANZ for being supportive of my extended leave and residency. Thank you Sami Niemelä and everyone at Nordkapp for the opportunity, the experience, and all your help. It has been an absolute privilege!
This post was originally published on the Nordkapp blog.