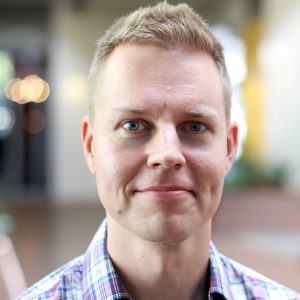 Hi, I'm Jussi. I am based in Melbourne, Australia and I love it here. It's a great place to live, work, and raise a family.
My first career was in software development, and I moved into design in the mid-noughties. My view of design is broad, and I believe that design is not only problem-solving but also increasingly about problem discovery and framing. I continue to be a student of human behaviour and design, and I read and listen to a lot of content related to these topics.
I have worked on three different continents in many different teams, in-house and at vendors and agencies, as well as run my own companies. Most recently, I gained great design leadership, finance and corporate experience from my role at one of Australia's big four banks, ANZ.
I am curious, orderly, no-nonsense, critical, questioning, privileged, pedantic, trustworthy, occasionally grumpy, and have a quirky sense of humour. I prefer to work and spend my time with people with substance and I have little tolerance for bs. I cannot stand politics and spin. I like thinking things through and getting them done.
If you'd like to know me better, we should meet and spend some time together. If you'd like to know what I'm like to work with, you should talk to my former colleagues and clients. I'm happy to put you in touch.
Right now, I am keen to explore a purpose-led digital product company working on something that makes a meaningful difference in people's lives.
What I can bring to the team
Professionally, I started in digital by writing software in the mid-90s, with my most recent twelve years in user experience design and research. Years aside, I have been lucky to round up my experience through the diversity of the roles I have held.
I can plan, lead and conduct work in customer research and insight, design thinking, user experience, concept design, interaction design, and information architecture. I have actual personal hands-on experience in all of these. In addition to doing the work, I enjoy providing leadership and have coached and up-skilled many team members in these areas.
I can contribute to the business, sales and marketing efforts. I have lots of consulting experience, good stakeholder management skills, and have often supported sales by being the subject matter expert. I like the thrill of the chase and closing the sale, together as a team, as long as the sale is equitable and beneficial to both parties.
I have good understanding of how a small business works: the planning, the money flows, the legislative requirements, the dealing with external parties such as accountants and the tax office. I also have good insight into corporations, how they are structured and operate, and how to play with them nicely.
View my professional profile on LinkedIn.